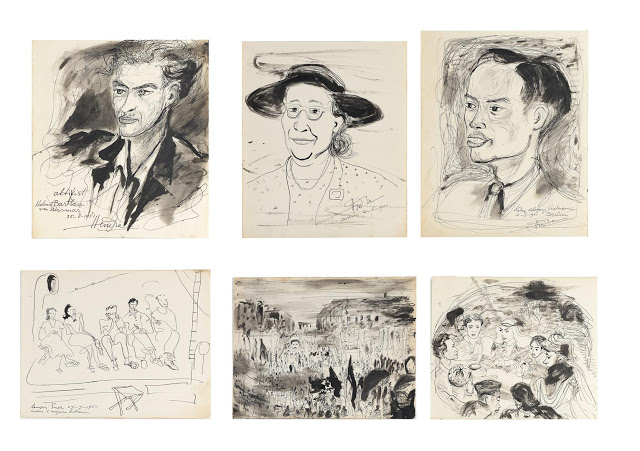 Hendra visited the The Third World Festival of Youth and Students (WFYS), which was organised by the World Federation of Democratic Youth. The third WFYS was held in a period of growing international tension between the Soviet Union and the western powers; it took place against the background of the Korean War and the spread of communism in Central Europe and China. The motto of the festival was: For Peace and Friendship – Against Nuclear Weapons.
Provenance: given by the son of Hendra Gunawan to the current owner in 1970.
Six drawings, ink on paper, made during his trip via Suez to east Berlin in 1951.
Three signed and dated, sizes between 27 x 31 cm and 27 x 35 cm (all unframed).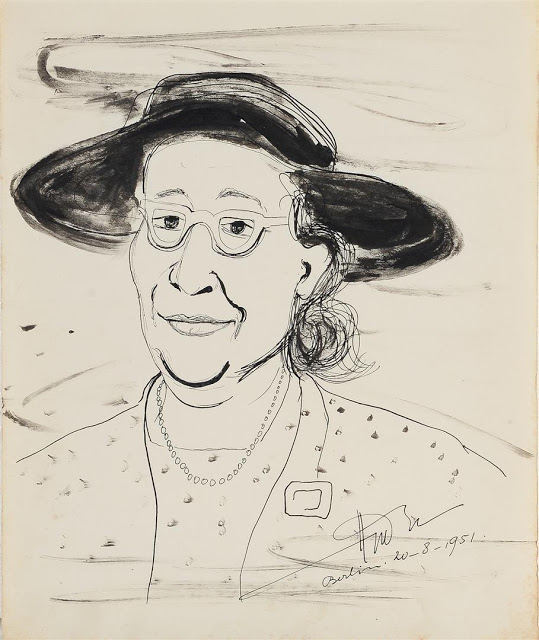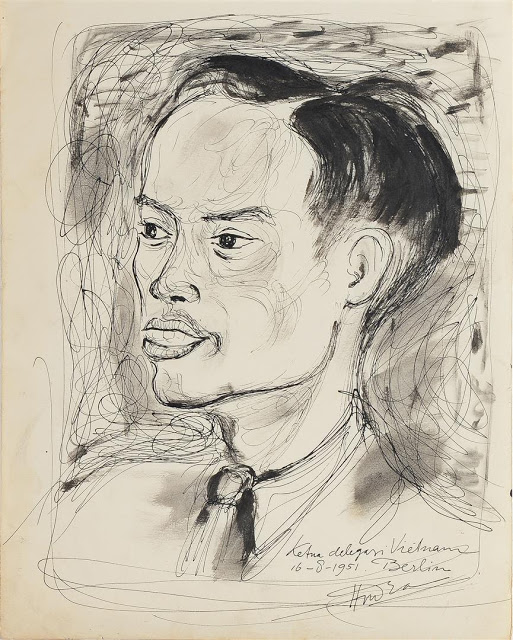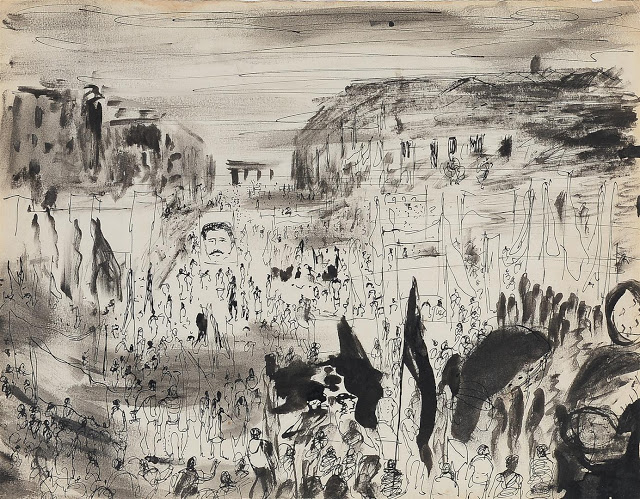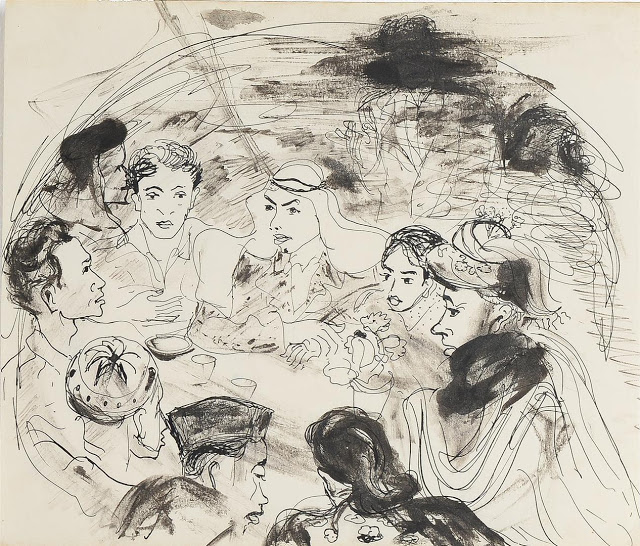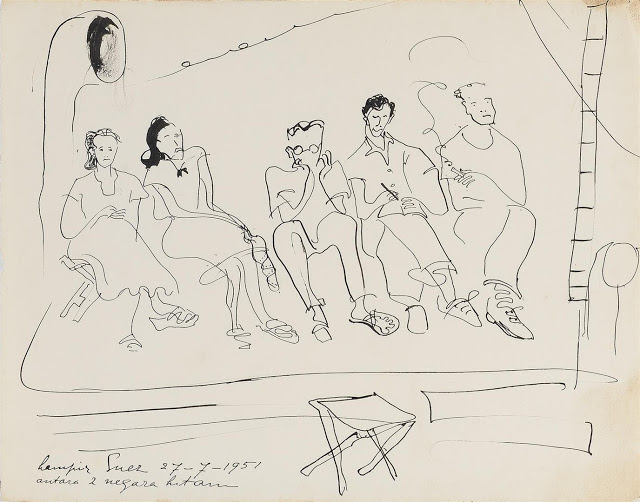 More information about our auctions of Indonesian paintings
(veilingen van Indonesische schilderijen):
René de Visser
Zeeuws Veilinghuis
rene@zeeuwsveilinghuis.nl
www.zeeuwsveilinghuis.nl