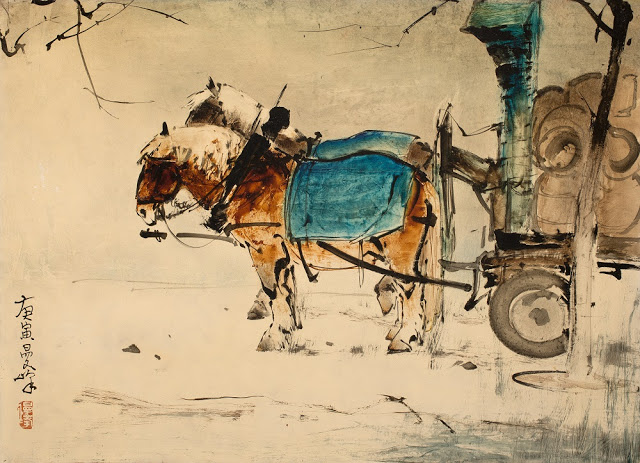 Our next Indonesian auction contains (again) a few masterpieces by Lee Man Fong.
The Chinese – Indonesian artist lived in the Netherlands from 1946 till 1952.
During his stay he also made paintings with Dutch subjects. This painting is one of the examples where he blends East en West very well.
Exhibited
: Lee Man-Fung, exhibition rooms Kunst van onze Tijd, Mauritsplein, The Hague, May 1950, probably as 'Rustende paarden' (Resting horses). See exhibition poster on the back.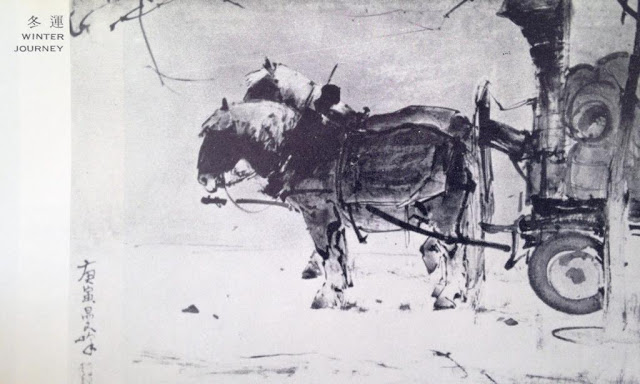 Ly Sengko and Liu Kang; Lee Man Fong, Hiap Seng Press Co, booklet with an overview of Man Fongs work, probably early 1970s. Illustrated as 'Winter Journey'.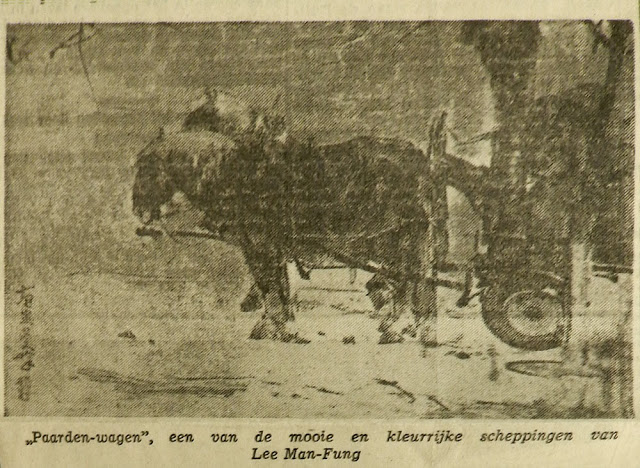 Corn. Basoski, 'Lee Man – Fung, de verbeelder van het ongekunstelde', De Nieuwe Haagsche Courant, May 1950. Illustrated as 'Paarden-wagen' ('Horse cart').
Translation of the comment below the image:
'
one of the beautiful and colourful creations byLee Man Fung'.
More information about our Indonesian auctions (Indische veilingen):
René de Visser
Zeeuws Veilinghuis
Herengracht 74
4331 PX  Middelburg