Newsletter September 2022
In this newsletter you will find the latest news regarding our auctions.
Exclusive Items: 22 November 2022
Just like previous editions, this will once again be an eclectic auction with high quality pieces. In this newsletter, we will already show you some of them.
Thomas Jacques Somerscales (1842-1927)
Sommerscales was an English painter who lived in Chile from 1864 to 1915. As he painted many Chilan naval ships and naval battles during the Chilean independance struggle, he gained great fame in Chile.
The painting shown here depicts the Andes Mountains. The painting comes from the same inheritance as the masterpiece by Lee Man Fong that we sold in May for no less than € 480,000 (hammer price). The owner presumably bought it during his stay in Chile.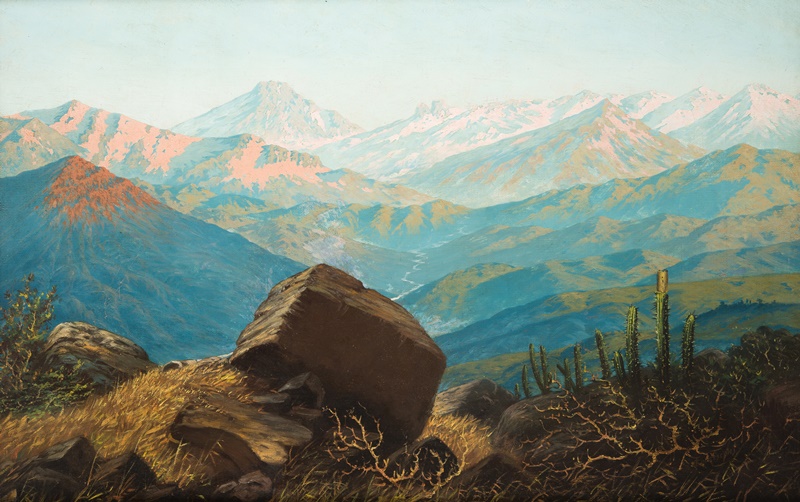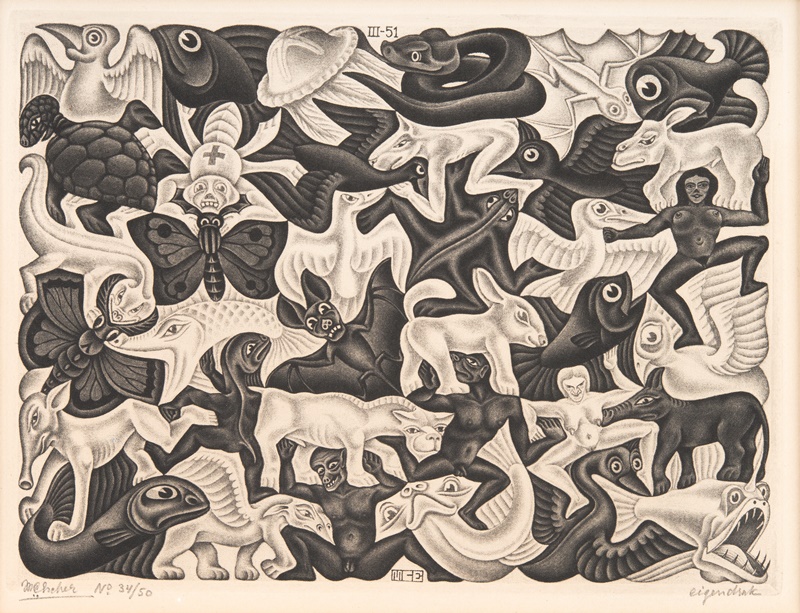 M.C. Escher (1898-1972)
Once again, we are auctioning a nice selection of work by M.C. Escher, which is, as you may know, an important specialization of our auction house.
The work shown here is the mezzotint 'Plane Filling I', made in March 1951. Escher only made few works with this technique, because the printing is very time-consuming. However, the advantage of this technique is that a type of shade can be created with which in some cases a photografic-like image can be achieved.
This print was printed in an edition of 50. More would be hardly impossible, since the copper plate becomes 'flatter' with each mezzotint printed and loses relief. It is therefore a relatively rare work by Escher, certainly if we compare it to, for example, 'Day and Night', of which at least 650 have been printed. The last time 'Plane Filling I' was sold at auction was in 2016.
Dullah (1919-1996)
This beautiful work was painted by Dullah, one of President Sukarno's court painters and curator of the Presidential Collection. Other court painters of Sukarno were Lee Man Fong and Raden Basoeki Abdullah. Although Dullah was a productive painter, Balinese dancers are quite scarce in his oeuvre.
Dullah had a close relationship with Sukarno. In a lecture at the Stedelijk Museum Amsterdam (August 2018), Mikke Susanto said:
Dullah immediately came to "live under the same roof" with Sukarno for some ten years. While other painters were invited to dine at the palace and discuss artworks, Dullah was tasked with many things by Sukarno, including painting, maintaining art objects, and taking pictures of Sukarno's daily activities. Dullah became Sukarno's "shadow".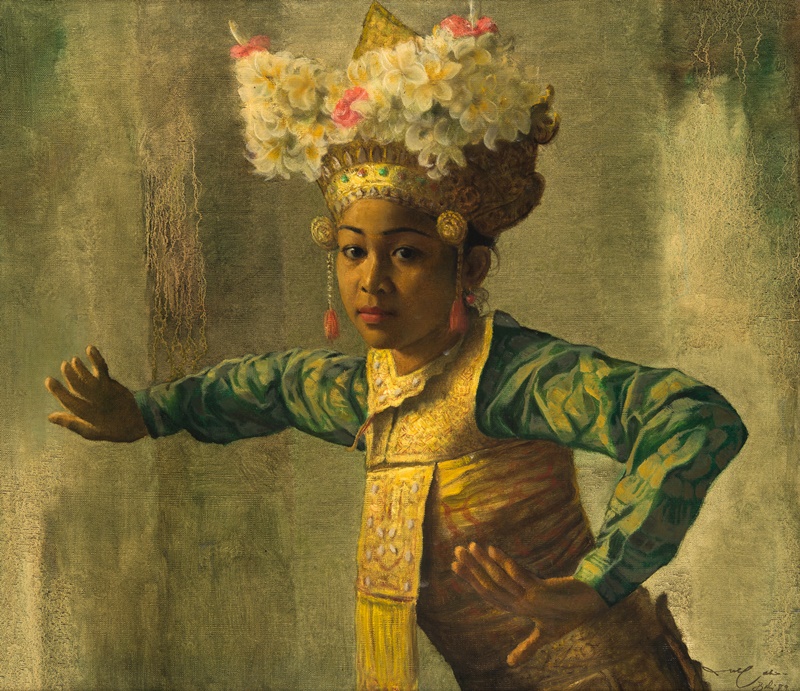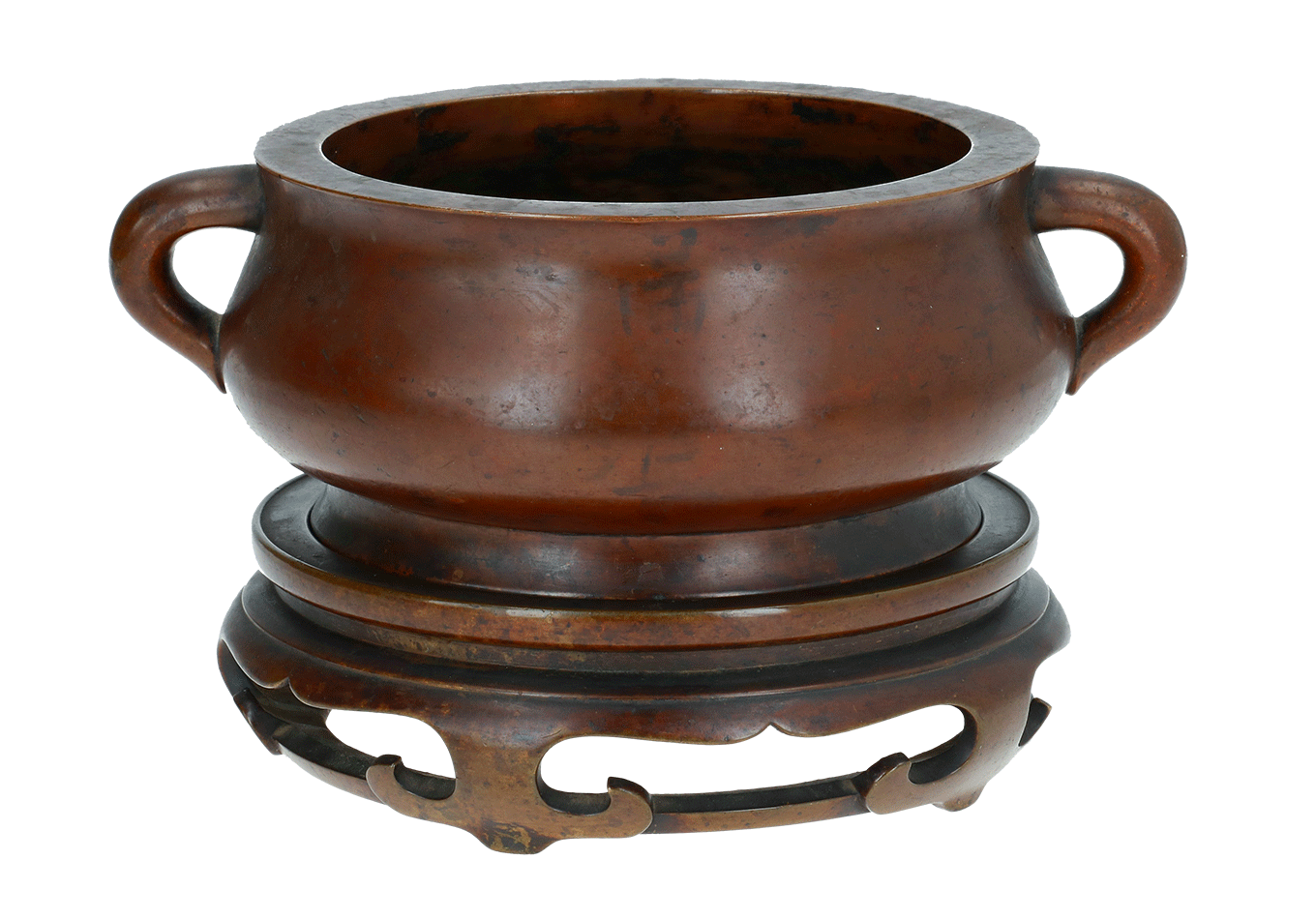 Asian Art: 23 November 2022
In addition to Asian Art such as Chinese porcelain, this auction also contains Indonesian paintings.
Something special this upcoming auction, is a collection of censers. In the past, more than once we realized surprisingly high hammer prices for such censers. For example, a few auctions ago we sold the one shown here for € 75,000!
We also expect to present a Chine de commande collection of museum-quality.
Veilinghuis Korendijk: 3 - 10 October
This is the timed-online auction of our annex Veilinghuis Korendijk.
As always, there is something for everyone at this popular auction.
This time, amongst others, a collection of dolls is offered.
More information: www.veilinghuiskorendijk.nl.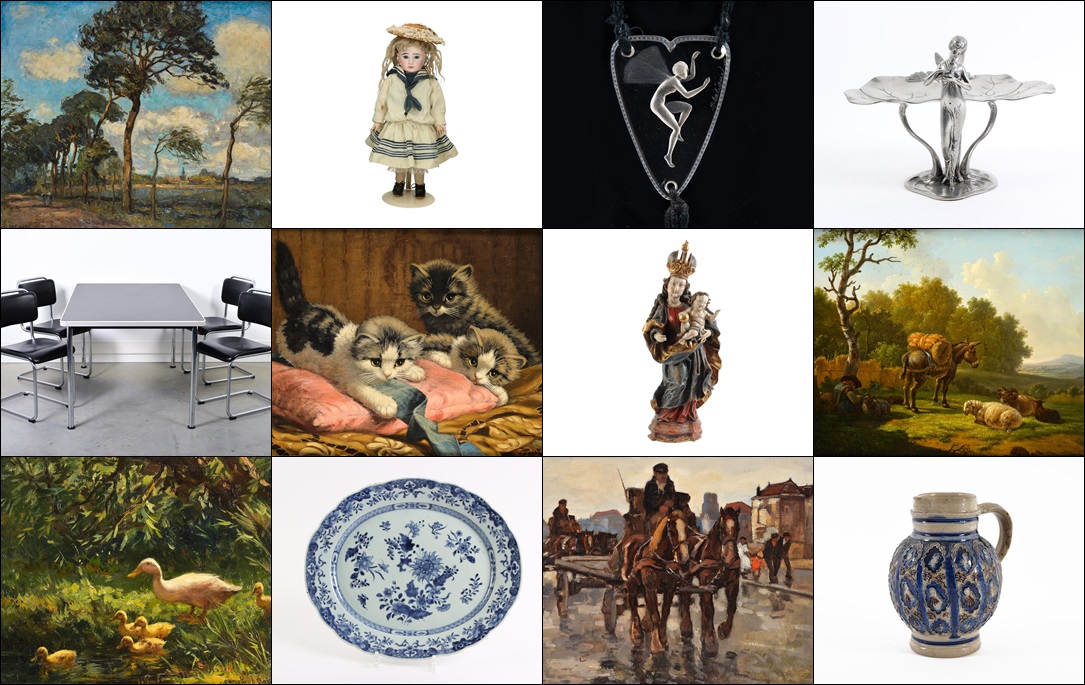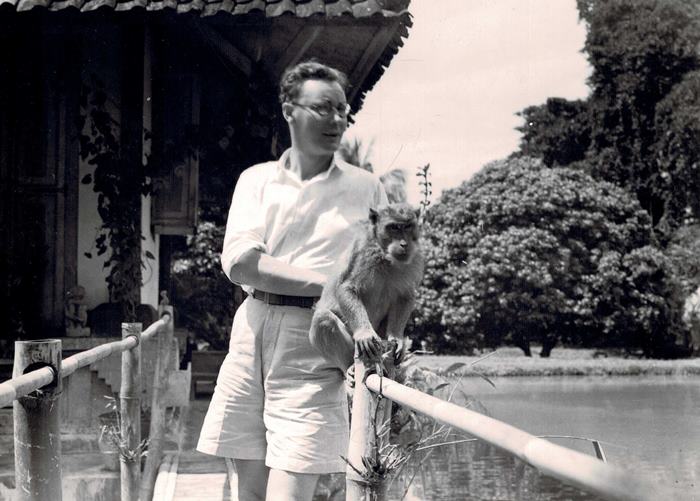 Book Rudolf Bonnet
We expect to print the book before the end of this year. It turned out to be more work than we initially thought, but the result will be worth it. An attractive layout, many new photos and where the old book about Bonnet mostly used archive photos in black and white, the works are now shown in colour. Besides, as the book is published in English, it will be accessible to an international audience.
Photo: Bonnet with a monkey. Presumably at the 'Water Palace' in Ubud, Bali. September, 1935.
Festival ZLND2050
On Saturday September 24th, the ZLND2050 sustainability festival will take place at the terrain around our auction house, for the second time. There will be plenty to do and the festival is interesting for visitors of all ages.
Also, the office of Rothuizen Architects which is situated in a large former grain silo, will be open for visitors. So if you are curious about what it looks like on the inside, take your chance now! There are two guided tours in this day (also in our auction house).