Newsletter August 2019
This newsletter contains brief information about our auctions and other activities.
Asian Art: 8 - 9 October
Our Asian Art auctions have been very successful for years now. For example, one of the highlights was the scroll painting that we sold for € 185,000 in September 2017. In our previous Asian Art auction in March, we sold a Transition sleeve vase for € 54,000, a Kangxi cabinet set for € 55,000 and a bronze incense burner for 65,000 (hammer prices).
The upcoming auction again contains a wide range of good quality lots. In addition to the many porcelain objects, we are also auctioning a collection of netsuke again.
We regularly achieve substantial results with contemporary porcelain. High quality contemporary porcelain is rare, but greatly sought after. An example is the (large) plaque shown here, by the artist Huaijun Wang (1943).
Consigning objects for this auction is possible until 23 August 2019.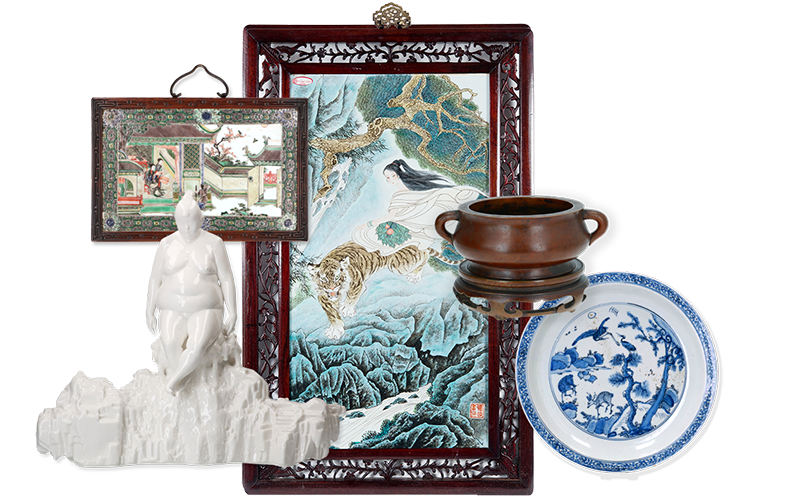 Indonesian Art: 6 December

In Europe we are leading in this field. We suspect that value wise, more than 90% has been auctioned with us in the recent years in Europe.
Top pieces by famous artists such as Rudolf Bonnet and Lee Man Fong have already been consigned for the upcoming auction in December.
In this auction, we will also offer a number of paintings from the 19th century, including Jacob Dirk van Herwerden (1806-1879) and Raden Saleh (1814-1880). Works from this period are quite rare in this market segment. One of the paintings is the 'View of the Tengger mountain range in East Java, with drawing man' by Abraham Salm (1801 – 1876). The right side of the photo shows the lithograph after this painting (collection Rijksmuseum), the left side the original that we will auction. Fore more information about this painting, please see our weblog.
New book Rudolf Bonnet
At the moment, the English translation of the book is almost completed. During the coming months we will select a range of images that will be published in the book. For this, we are in contact with collectors and museums worldwide. We will also select many photos from Rudolf Bonnet's archive.
Exclusive works can still be included.
Here we show a selection of the approx. 140 works by Bonnet that were sold by us in the past.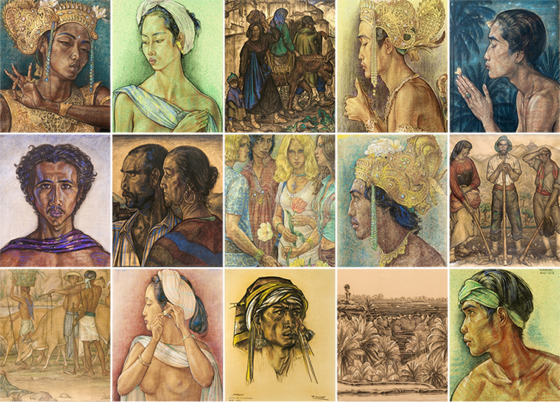 Art and antiques auction: January 2020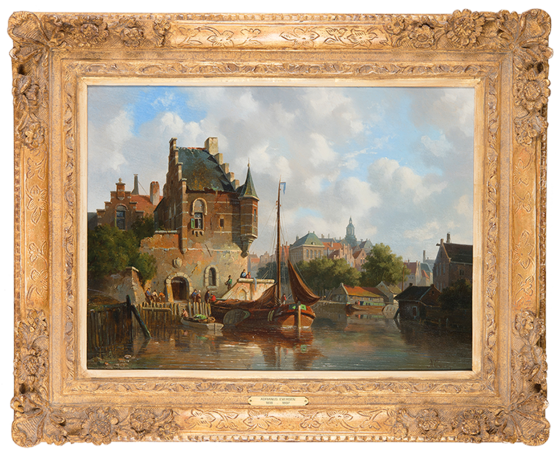 This art and antiques auction will be the first one in our new building. Good quality works have already been consigned, including a collection of Romantic paintings in mint condition. An example is the painting by Adrianus Eversen (1818-1897) as shown here. Furthermore, the auction already contains good works from M.C. Escher, one of our specializations.
The presentation and experience in our new building will be of museum quality!
New building
We are currently renovating an industrial building from 1948 and converting it into an auction house. This new location will possibly become the most sustainable auction house worldwide.
The renovation is going well, and it is possible to already get a first impression on 20-21 September, when our building will be the center of the 'Zeeland Sustainability Festival: ZLND 2050'.
More information (in Dutch) can be found via www.zlnd2050.nl.