Newsletter September 2021
This newsletter contains brief information about our auctions and other activities.
Indonesian paintings: 14 September 2021
As traveling from Indonesia is easier than before, our upcoming Indonesian Art auction will be held in September already instead of November.
The auction is once again of high quality, including masterpieces by Affandi, Lee Man Fong, Hofker, Sonnega, Bonnet, Dooijewaard and important Balinese artists such as Ngendon and Togog.
You can download the catalogue via these links:
E-CATALOGUE (pdf), approx. 12.5 Mb
ONLINE CATALOGUE
Viewing days
Saturday 11 September, 1 PM – 5 PM
Monday 13 September, 1 PM – 5 PM
Tuesday 14 September, 10 AM – Noon
International auctions: 23 - 24 November 2021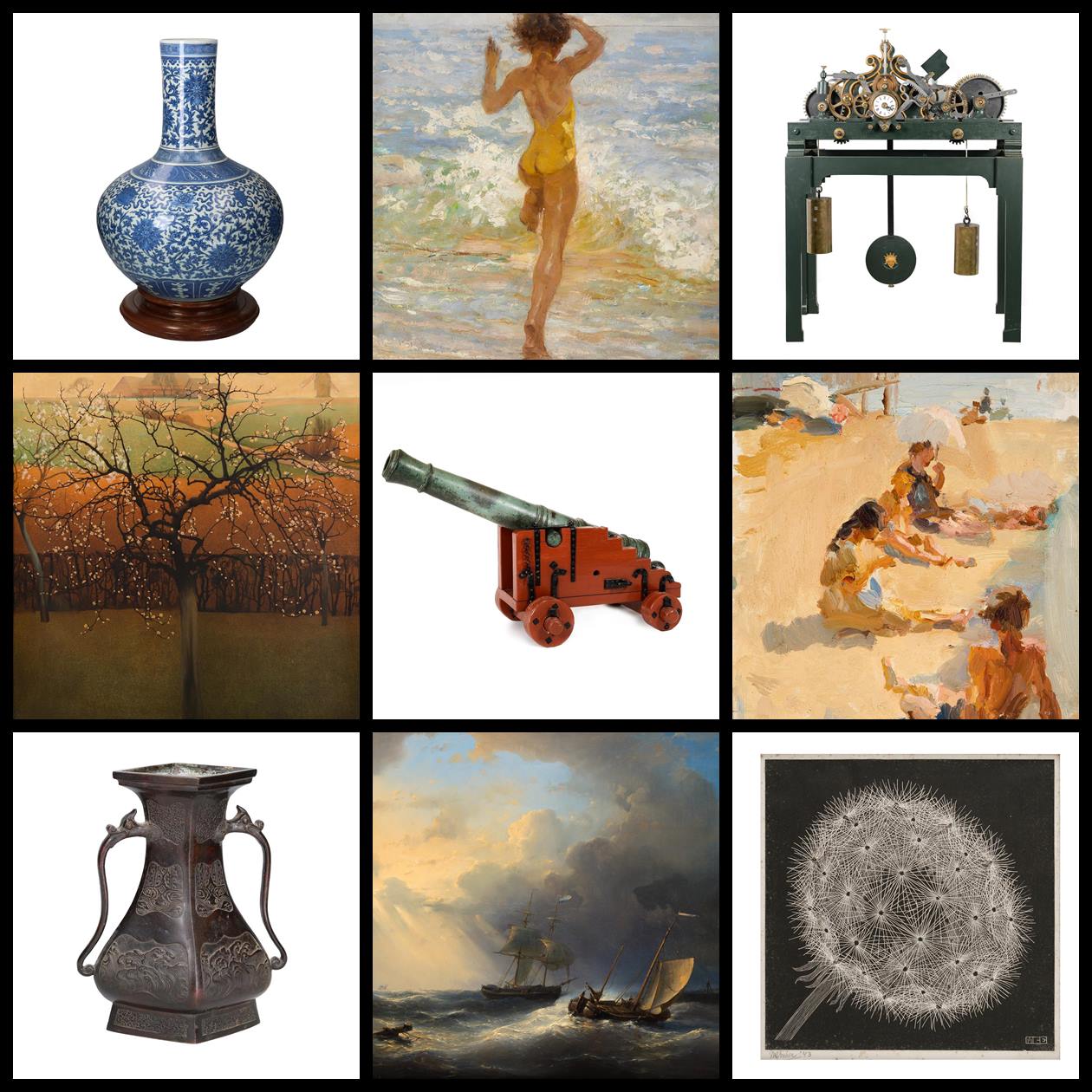 On these days, we will auction:
Asian Art
Art & Antiques
Paintings
Our aim is to hold a high-level live auction with these three categories. We are thinking of pieces that would not be out of place in museums or fairs such as PAN, Brafa and perhaps also TEFAF.
A small glimpse of the lots that will be for sale can be seen in this composition: a beautiful painting (blossoming tree) by Valerius de Saedeleer (1867-1941), a beach scene by Isaac Israëls (1865-1934), a rare M.C. Escher and a VOC cannon.
Timed-online auction Veilinghuis Korendijk: 18 - 25 October 2021
As always, this auction contains a great diversity of lots: paintings, Chinese porcelain, furniture, silver, jewellery, books, sculptures, etc. etc.
Something for everyone!