Boeken bestellen: Indische kunstenaars
Voor Europa zijn we distributeur voor Hexart Publishing, Jakarta.
Bij ons kunt u de bij hen uitgegeven boeken bestellen.
AUKE SONNEGA (1910-1963) "Enchanting Tropics"
by Didier Hamel
English Text – Published December 2011
208 pages & 350 illustrations – size 27,5 x 23 cm
ISBN: 978-602-9166-02-6
The Dutch artist, Auke Sonnega, arrived in Batavia in 1935 and during a 23-year sojourn painted on the islands of Java, Bali and Sumatra.
Strikingly, inspired by Indonesian wonders, the artist developed his unique "Art Deco" compositions merging in great harmony with the tropical atmospheres he enjoyed. Published on the occasion of the centenary of Sonnega's birth, this luxurious and well-documented biography definitively celebrates this legendary artist, who belongs forever to the "Golden Age of Bali".
UITVERKOCHT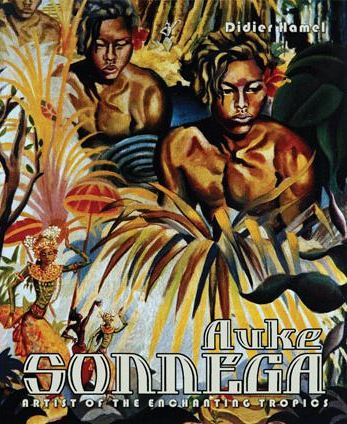 THEO MEIER, A Swiss Artist under the Tropics
By Didier Hamel
English texts – Published June 2007
272 pages & 480 illustrations – Size: 31x 26 cm
The most complete biography of the famous Swiss artist who spent his life in Tahiti, Bali & Thailand from 1932 till 1982. Introducing adventures, ethnography and visions of an artist who experienced the golden age of these exotic destinations.
Prijs incl. verzending binnen Nederland: € 80,-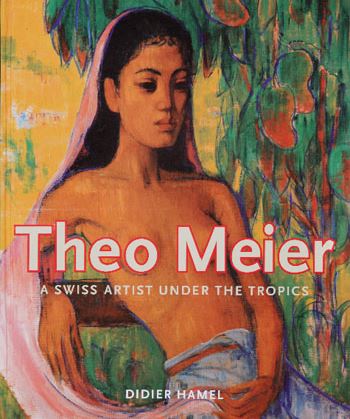 WILLEM GERARD HOFKER (1902-1981)
door Seline Hofker en Gianni Orsini (december 2013)
256 pagina's
23 x 27 cm
400 foto's in kleur
gebonden
Nederlands/Engels
ISBN: 978 94 91196 71 3
Wat opvalt aan dit boek is dat het de breedte van Hofker's oeuvre onder de aandacht brengt en dat wordt geprobeerd met citaten uit de vele brieven en dagboeken dieper inzicht te geven in de wereld zoals Hofker haar zag. In de afgelopen jaren heeft de waarde van Hofker's werk -vooral de Indische stukken- een ware vlucht genomen, met name onder verzamelaars. Het boek verschijnt inclusief een oeuvre-catalogus van zijn Balinese olieverfschilderijen en aquarellen.
UITVERKOCHT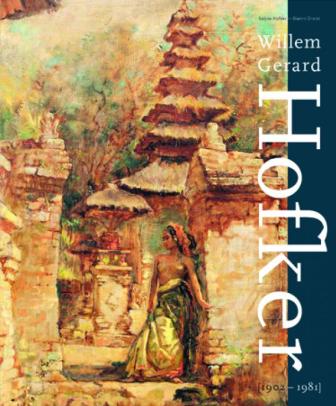 Tevens kunt u de onderstaande publicaties bij ons bestellen.
Deze verkopen we zonder winstmarge.
LE THE, HISTOIRES D'UNE BOISSON MILLÉNAIRE
Musée Guimet, Parijs.
Prijs incl. verzending binnen Nederland: € 18,-
Op kijkdagen: € 15,-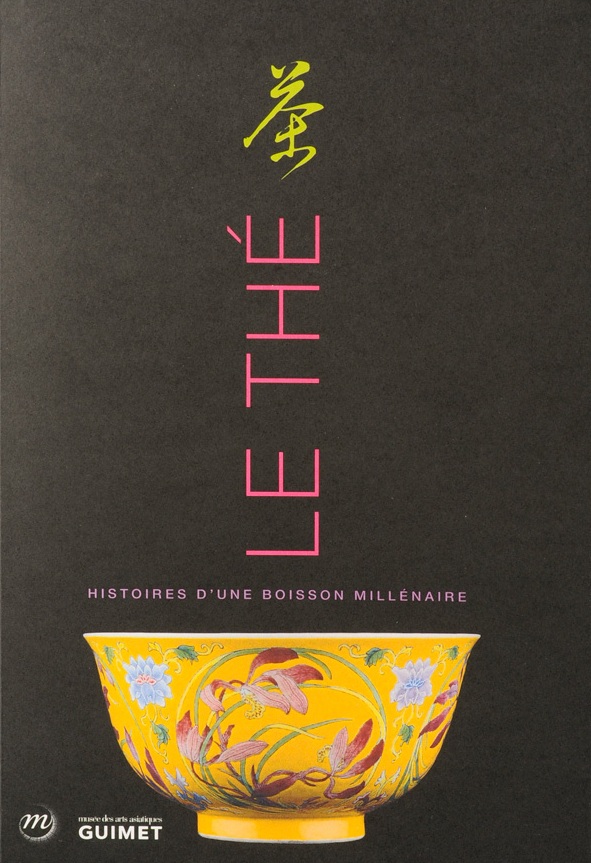 EENMAAL ANDERMAAL, DE PORSELEINSCHATTEN VAN WILLEM BAL
Zeeuws Museum, Middelburg
Prijs incl. verzending binnen Nederland: € 4,-
Op kijkdagen: € 2,-